Category: News
Published: 17 November 2021

Discover car rental without a credit card in Catania
Are you looking for a rental car in Catania? Discover the Car Rental service in Catania Fontanarossa by Frank Autonoleggio.
If you have never rented a car or, on the contrary, have had bad experiences in the past, you should choose a reliable and transparent agency.
Frank Autonoleggio stands out in the sector thanks to the practicality of the service. Car rental without a credit card is an innovative and fresh rental method that eliminates any complication due to payments.
If you don't want to use your credit card, that's no problem, we offer many alternatives for paying the rental fee. Would you like to know more? Here are some frequently asked questions we are asked before booking a car.
Frequently asked questions about car hire in Catania

🔴 Can I rent without a credit card?
Yes, unlike other car rental services, our agency does not require you to use a credit card for payment! We accept debit cards, prepaid cards but also cash.
🔴 Where can I collect the rental car?
As soon as you land at Catania Fontanarossa airport you will find our headquarters there and we will proceed with the delivery of the car.
🔴 How can I book a car?
Booking a rental car is really simple and takes just a few clicks. All you have to do is fill in the online booking form by entering the date and place where you want to rent the car. Alternatively you can always contact us on WhatsApp at 0648913412.
🔴 What are the opening hours of your agency?
Car rental Frank delivers cars at any time of day or night. Ours is a 24-hour service.
🔴 If I arrive at Catania airport at night, can I collect the rental car?
Absolutely yes, our staff is always available for the delivery of rental cars.
🔴 What categories of cars are available for rental?
Car Rental Frank has cars of all categories. You can rent cars and vans suitable for every need. Among the most requested we certainly find practical cars in driving, ideal for moving around the city such as city cars and micro cars.
There are also motorbikes and scooters but also luxury cars for ceremonies and important events. For the complete list of cars, visit our Fleet in the appropriate section of our website.
🔴 Is a security deposit required on rental cars?
Yes, we do require a small security deposit on cars.
🔴 Are there any extra costs for car rental at Catania airport?
Our rates are all inclusive, therefore no other costs are applied. In the event of additional charges, our staff will inform you prior to collection. If you do not accept these charges, you can cancel your booking at any time without costs.
🔴 What are the general conditions set out in the rental agreement?
Car Rental Frank allows you to rent a car in Catania Fontanarossa without a credit card. The rental requirements comply with the legal regulations for this service. You will need to be at least 21 years old, have a valid driving license and present an identification document.
What to visit in Catania

Car rental at Catania Vincenzo Bellini Airport is a very convenient solution for your trip. When you decide to travel, both in case you move for work but also in the case of a holiday in Sicily, it is advisable that you also organize yourself to manage your travels.
Thanks to the rental in Catania Fontanarossa you can move in complete autonomy and enjoy all the beauties that the city offers. The center of Catania is just a few minutes drive from the Fontanarossa airport. You will reach the heart of the city in about half an hour. When you collect your rental car, you can stop wherever you want, visiting the city of Catania and its beautiful surroundings.
Catania is a city full of places to visit. Starting from its historic center, we recommend at least one visit to Piazza del Duomo where the wonderful Elephant Fountain is located. Among the stops not to be missed there are certainly: the excursion to Mount Etna, the Cathedral of Sant'Agata (protector of the city), the Ursino Castle and the beautiful popular markets of Catania (in particular the famous fish market).
Thanks to the absence of restrictions, you can also move to the surrounding areas and visit other areas of Sicily. Even cities like Palermo, Syracuse and Agrigento are worth at least a visit.
Rent a car at Catania airport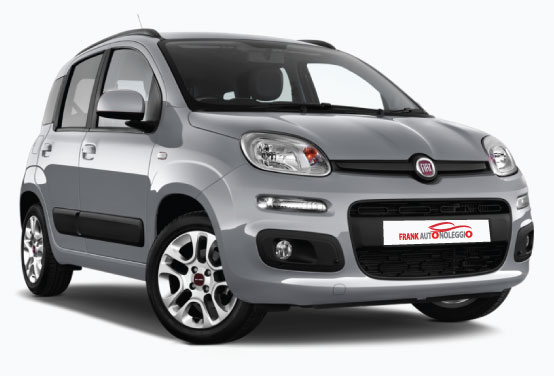 Have you decided to rent a car at Catania airport? Book a car now in a few steps and make your trip unforgettable! With Frank Autonoleggio you get a unique and transparent service at no additional cost!
By entering the date and place of rental in the online booking form, you will see all available cars with info and prices. Choose car rental in Catania without a credit card.
You will get a free quote in a few clicks. Choose the car you prefer and book in advance! The earlier you book ... the more you save!
Car Hire Frank is an independent company. Our system compares prices of well known car rental companies ensuring you have the option of booking a car at the right price in each place, combined with the constant commitment to meet the needs of our clients.
Locations in Rome
Roma Termini bin. 24: Via G. Giolitti 34, 00185
Phone:+39 06 48913412

Roma Bufalotta: Via della Bufalotta, 127
Phone:+39 06 87134322
Fiumicino Point: Viale Coccia di Morto, 8 - 00054
Tel./Fax: +39 06 48913412
Locations in Florence
Address:Garage Redi - Viale Francesco Redi, 53 - 50144 Drop Point Garage Excelsior - Via Palazzuolo, 94 - 50123
Phone:+39 348 1614903
Locations in Naples
Address:Viale Umberto Maddalena 55A, 80144 Napoli (Aereoporto Capodichino). Parcheggio Via Milano, 104/106 - 80142 (Napoli)
Phone:+39 08118750724

Email:info@autonoleggiofranksrl.it